03-04-2022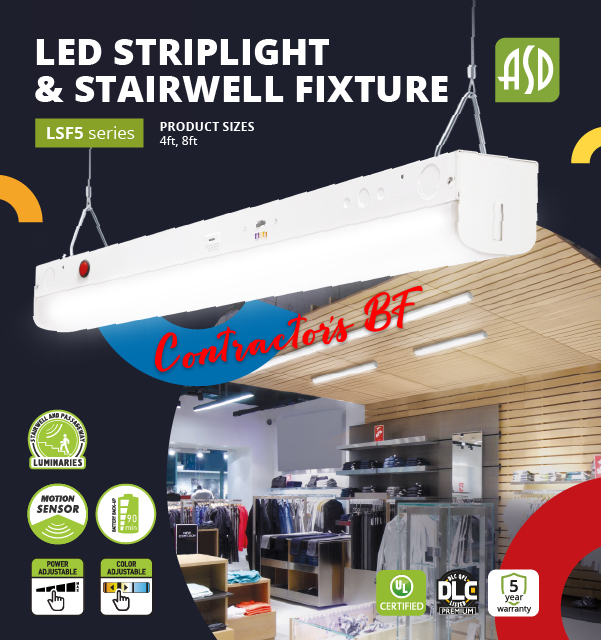 LED STRIPLIGHT AND STAIRWELL FIXTURE
-
Constructor`s Best Friends
Convenient to install, with all necessary parameters, narrow low-profile design, illumination with no glare, color adjustable 3,500K, 4,000K or 5,000K options, power adjustable options, change the power with a simple switch.
This fixture comes in two sizes: 4ft and 8ft, can operate in temperatures between -4+104°F (-20+40°C)
LED STRIPLIGHT AND STAIRWELL FIXTURE is perfect solution for commercial applications such as: offices, schools, hospitals, hallways, stairwells, and more.
Models with a
built-in bi-level microwave Motion sensor
and
built-in Battery back-up
ensures 90 min of power are also available.
This fixture provides a lumen output equal to or higher than traditional fluorescent vapor lights and can cut your electric bill by up to 80% instantly. With a lifespan of 54,000 hours, these fixtures are made to last decades under normal operation! This fixture will save you a significant amount of money in its lifetime.
Buy with confidence: ASD provides a 5-year warranty along with UL and DLC Premium Stairwell and Passageway Luminaires certifications to guarantee top quality products and safety!