03-01-2022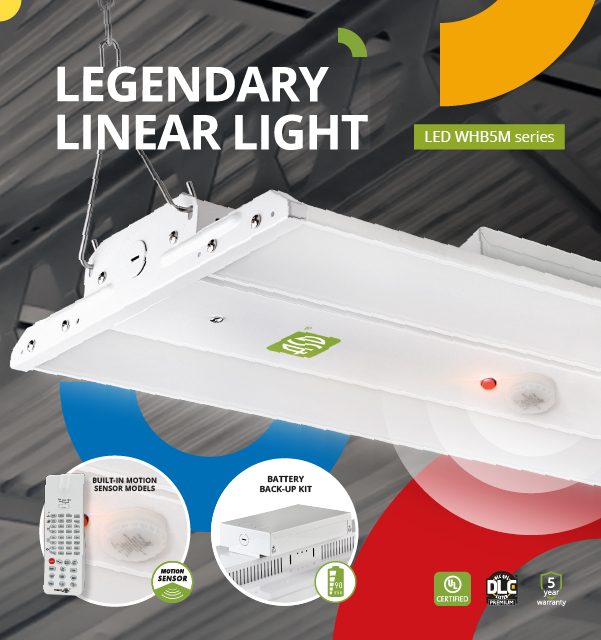 IDEAL SOLUTION FOR WAREHOUSE LIGHTING

LED LINEAR HIGH BAYS - Legendary Linear
WHB5M Series it is a beauty in a durable housing, easy to install.
These fixtures operate on 120-277V circuits, have a color temperature of 4000-5000K, with a white finish. Operating temperature from -22+122°F (-30+50°C) and power ranger 110-500W.

This device provides a power output equal to MH/HPS and can instantly reduce your energy bills by up to 80%. With a service life of 60,000 hours, these fixtures are designed for ten years in normal operation!

ASD provides a 5-year warranty along with UL and DLC Premium certificates that guarantee high product quality and safety!

The built-in bi-level microwave Motion Sensor turns off the fixture automatically when no motion is detected. The sensor's settings can be adjusted with the handheld remote.

The Back-Up Kit ensures 90 minutes of power in case of emergency. The indicator light on the front of the fixture allows you to see whether it is in back-up mode or AC mode.